If you're looking for what to serve with BBQ ribs this season, you've come to the right place. From delicious pinto beans to moist tender buttermilk cornbread, these side dishes will not disappoint.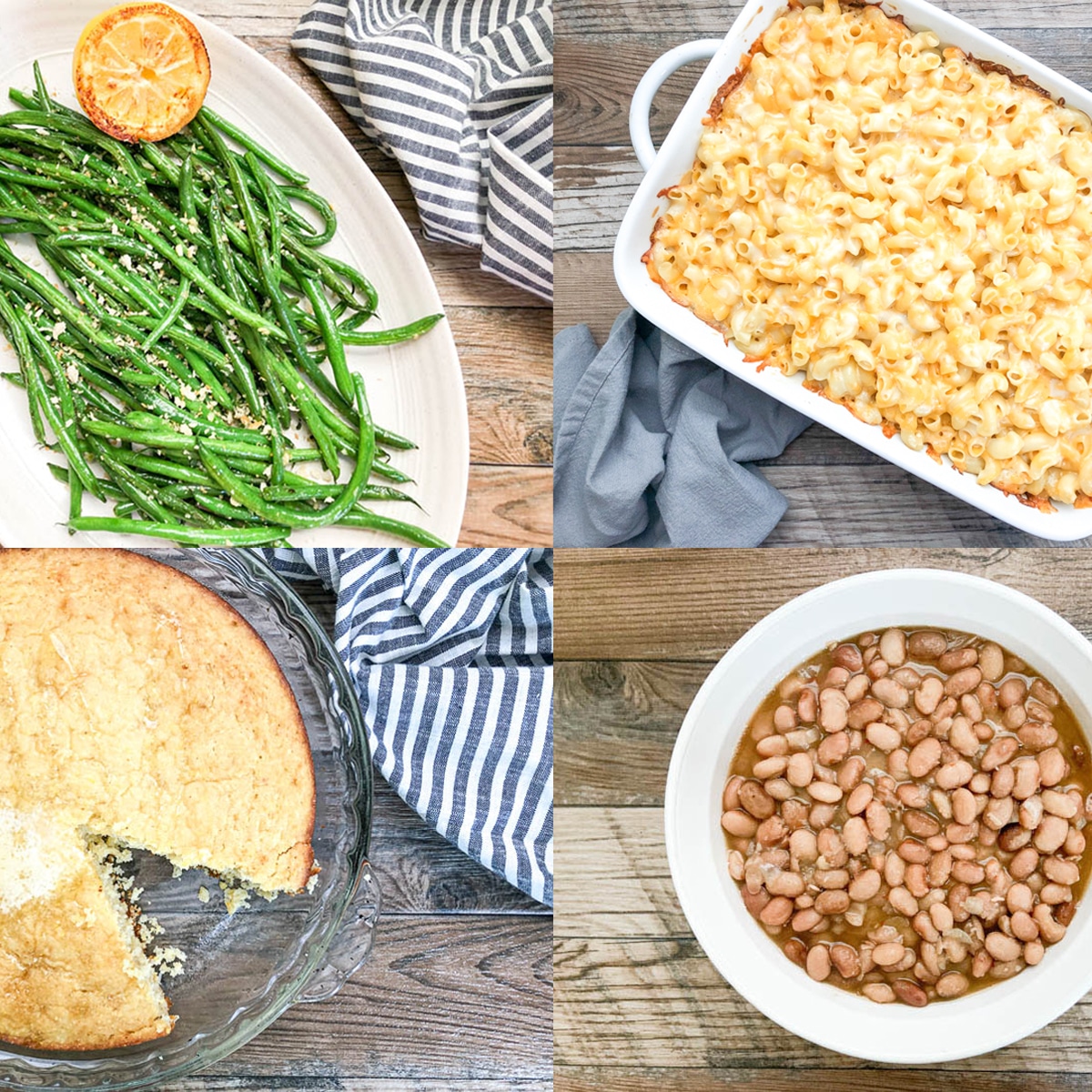 When it comes to grilling, a few things come to mind, beautiful weather, entertaining, hanging out with family and friends, great conversation, and of course food.
If you're into BBQ ribs that are bursting with flavor, the same should be true when it comes to the sides.
We've rounded up more than 15 of the best BBQ rib side dishes that pair well with our very popular Grilled BBQ Pork Spare Ribs and our Grilled Flanken Short Ribs.
If you don't have a grill, don't fret we have the perfect Oven Baked Beef Short Ribs or these Instant Pot Beef Ribs that will absolutely satisfy your craving.
Whether you use an actual outdoor grill or your kitchen oven, BBQ ribs served with the perfect sides is all you need for the most epic Spring or Summer menu.
We've rounded up some of the best sides.
Ready. Set. Go.
Jump to:
Beans
A savory dish that you can make either homemade or use your favorite canned beans from the store. Don't be afraid to doctor canned beans up using your favorite seasoning blend to make them more flavorful and delicious.
Vegetables
Sauteed, grilled, or roasted vegetables are quick and add a healthy balance even for health conscious guests.
Potato, Pasta and Rice
From fragrant yellow rice to garlicky mashed potatoes to rich and creamy baked mac and cheese these epic sides served alongside BBQ ribs are truly mouthwatering.
Salads
A fresh crisp green salad with a variety of veggies adds not only healthy and vibrant but it also balances out the richness of the ribs.
Cornbread
Sweet or savory cornbread is a must with BBQ ribs. It can be served sliced or as muffins. You'll love either of these cornbread recipes below.
Did you make any of these recipes?
If so, let me know how it went. Leave a 'Star Rating' within the recipe card and/or TAG @cookingwithbliss on Instagram. I can't wait to see how it turned out.